Venue
The CSFS 2020 Conference will be hosted at Ontario Tech University in Oshawa, Ontario. The conference will take place in the Science Building (UA), centrally located on Ontario Tech's North Campus. Parking will be available in Founders Parking Lot 2. 
Address: 
Ontario Tech University 
Science Building 
2000 Simcoe Street North,
Oshawa, Canada ON L1G 0C6
A detailed campus map and directions are available here. 
Accommodations
Residence & Conference Centre - Oshawa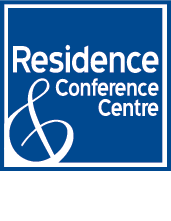 Located in the north end of Oshawa, the Residence & Conference Centre offers an ideal alternative to hotels in Oshawa and features two residences with 460 two-bedroom suites plus 190 open concept suites perfect for sports groups, conferences, meetings and families.
Nestled amongst the trees, the Residence & Conference Centre – Oshawa offers small-town-charm with big city convenience in the Greater Toronto Area. The Residence & Conference Centre is conveniently located within close proximity to shopping, services, and Oshawa sports venues and facilities including the General Motors Centre, Iroquois Park, and the Canadian Tire Motorsport Park. Visitors will enjoy the many things to do in Oshawa and will appreciate everything it has to offer – from its local festivals and sporting events to the green space and shopping. 
Address and Contact Information 
Located on the Campus of Durham College - Ontario Tech University
Durham College - Ontario Tech University is Proudly a SMOKE-FREE CAMPUS
32 Commencement Drive, Oshawa, Ontario, Canada L1G 8G3
(T) 905-728-8700
(F) 905-721-3152
Conference Accommodations:
RCC - Oshawa will be providing 2-bedroom suites at the South Village Residence.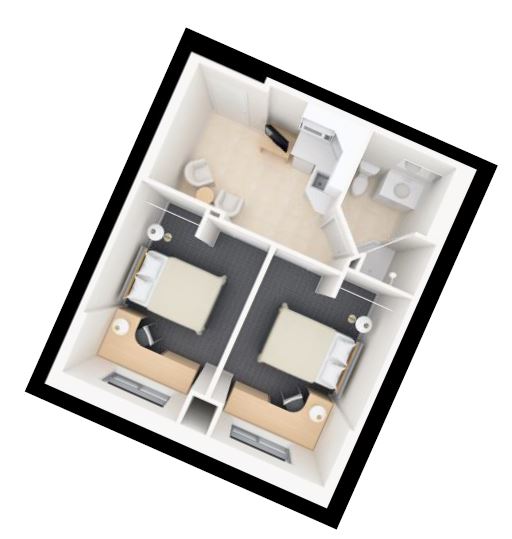 Each 2-bedroom suite consists of the following:
Private Two (2) Bedrooms:

Each Bedroom - One (1) Double Bed + One (1) Desk

Kitchenette: Equipped with Bar Fridge, Sink + Microwave
Three (3) Piece Washroom with Stand-Up Shower
Included - 33" TV, Wireless Internet, Phone + Local Calling
Each Suite has Thermostat Control over Temperature in the Unit
Complimentary Parking - Included
Booking Instructions
Group name: 2020 CSFS - ONTECH
Group Rate: $74.95 + HST (13%)/Suite/Night
Dates: Check-in: Monday, May 11, 2020 | Check-Out: Friday, May 15, 2020
Instructions to Book On-Line
Availability based on a First Come-First Serve. Please book your accommodations promptly.
To Book On-Line: https://app.thebookingbutton.com/properties/oshawadirect

Enter both Arrival + Departure Dates
Click the Promo Code Option. Enter Promo Code CSFS9898. Click Apply.
Then, Proceed to Click - Show Rates
Once the Group Nightly Rate Appears, Click Book to Reserve

Please make reservations by Friday, May 1st, 2020. If Guests have not Booked a Suite by the Indicated Date, the Group Discounted Nightly Rate will No Longer be Available. Guests can still Reserve at Nightly Rack Rate, depending on Availability.
Instructions to Book by Phone
To reserve by Phone - Call (905) 728-8700 ext. - 8000 and reference the promo code: CSFS9898
Booking FAQs
Q1. Does the nightly rate ($74.95 + HST (13%)/Night) only apply for 1-bedroom?
A. No. The Nightly Rate of $74.95 + HST (13%)/Suite/Night is for the entire 2-Bedroom Suite. Only one reservation needs to be made. If delegates are sharing a suite & would like to split the cost of the accommodations, the payments will be handled upon check-out.
Q2. Can I check-in earlier and/or check-out later?
A. Yes. The promo code has been set up to accommodate any delegates that require extra nights accommodation before or after the conference to suit travel schedules.
Q3. What is the cancellation policy?
A. A booking can be cancelled without penalty if a minimum of 24 hours notice. Anything under 24 hours, a 1-night accommodations charge will be applied to the credit card information supplied during the booking process.
Contact Information
CSFS

If you have a question related to the Canadian Society of Forensic Science, please contact:

Susan Henry, Office Administrator
Canadian Society of Forensic Science
P.O. Box 37040, 3332 McCarthy Road
Ottawa, ON   K1V 0W0
613-738-0001
Fax: 613-738-1987
Email: csfs@bellnet.ca

2020 Conference

If you have a question related to the CSFS 2020 Conference, please contact a member of our organizing committee:

Nelson M. Lafrenière, Associate Teaching Professor
CSFS Conference Organizing Committee Chair
Faculty of Science
Ontario Tech University
2000 Simcoe Street North
Oshawa ON, L1G 0C5
Phone: (905) 721-8668 ext. 2231
email: nelson.lafreniere@ontariotechu.ca

Jenna Comstock, Laboratory Technician
Faculty of Science, Ontario Tech University
email: jenna.comstock@ontariotechu.ca

Cecilia Hageman, Associate Teaching Professor and Undergraduate Program Director
Faculty of Science, Ontario Tech University
email: cecilia.hageman@ontariotechu.ca

Hélène LeBlanc, Associate Professor
Faculty of Science, Ontario Tech University
email: helene.leblanc@ontariotechu.ca

Kimberly Nugent, Associate Teaching Professor
Faculty of Science, Ontario Tech University
email: kimberly.nugent@ontariotechu.ca

Stacey Sainte-Marie, Laboratory Technician
Faculty of Science, Ontario Tech University
email: stacey.sainte-marie@ontariotechu.ca

Theresa Stotesbury, Assistant Professor
Faculty of Science, Ontario Tech University
email: theresa.stotesbury@ontariotechu.ca