Student Success Stories
Three Minute Thesis 
Our recent graduates have excelled at many competitions, including the Three Minute Thesis. Three Minute Thesis (3MT®) is a university-wide competition for graduate students in which participants present their research and its wider impact in three minutes or less to a panel of non-specialist judges. The challenge is to present complex research in an engaging, accessible and compelling way, using only one static slide. 
Eryn Frawley was the winner of the 3MT in 2018 - she represented Ontario Tech University at the Provincial Competition. 
Sancgeetha Kulaseharan was the runner-up of the 2017 university-wide 3MT.  
Faculty of Science Student Research Showcase 
The Office of the Vice-President, Research, Innovation and International hosts this event every August to bring the Ontario Tech undergraduate students together to present and discuss the research projects they have worked on with faculty supervisors throughout the year.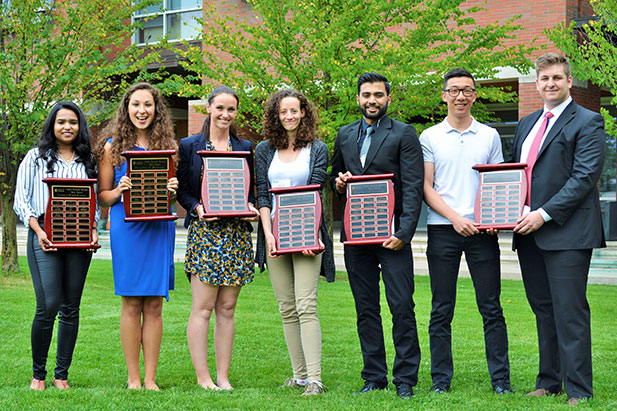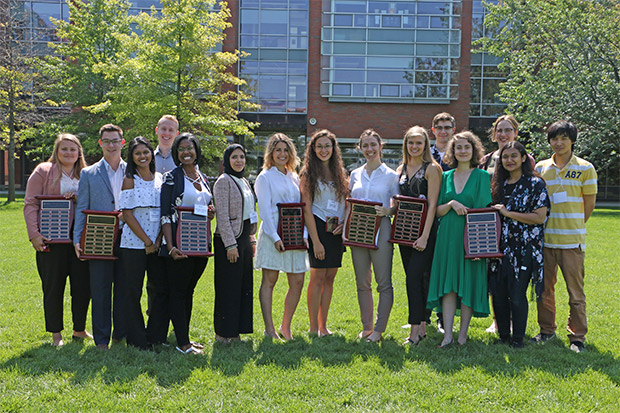 Our undergraduate student Leanna Calla was the Faculty of Science Student Research Showcase prize recipient in both 2017 and was the runner up in 2018.