Forensic Science
Welcome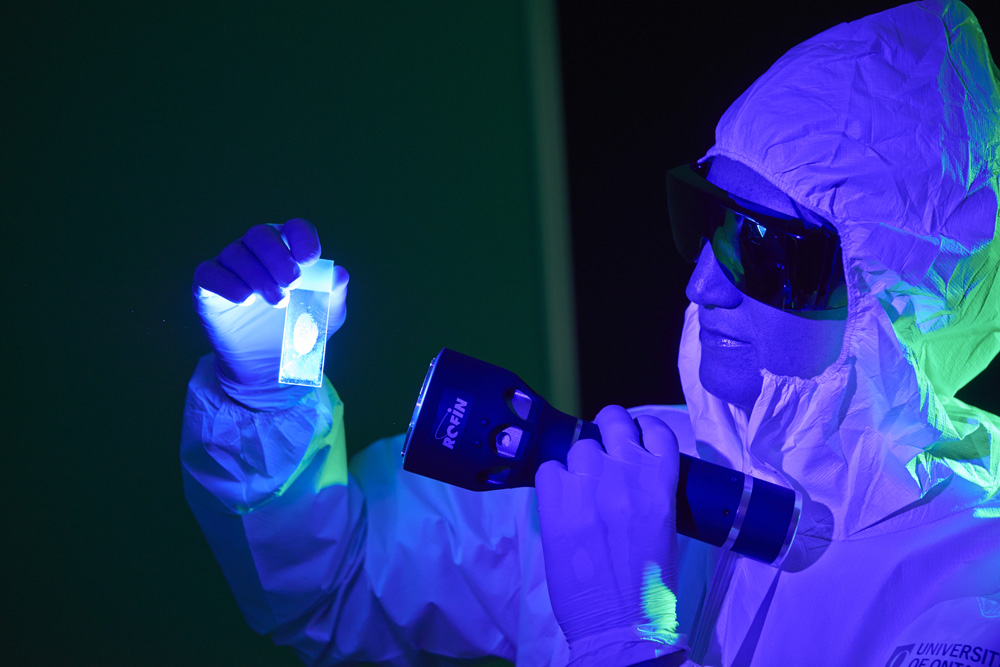 Forensic Science is an interdisciplinary study that uses scientific principles to analyze evidence for legal investigations.
Our Forensic Science program will give students a strong scientific foundation in biology and chemistry. Students will also learn about forensic aspects of identification, toxicology, physics, psychology and law.
Our Forensic Science program is accredited by the Forensic Science Education Program Accreditation Commission (FEPAC), recognizing that our curriculum, labs, faculty and research have met the rigorous standards set by the American Academy of Forensic Sciences (AAFS). We are one of only two programs in Canada to receive this prestigious award.