Why Forensics?
Forensic Science in a Nutshell
Forensic science is a fascinating and highly developed field where scientific methods are used to help in matters of law. The field of forensic science is very broad, and draws upon a number of scientific branches, with a special focus on the recognition, identification, and evaluation of physical evidence. It is an essential part of the judicial system – forensic scientists are responsible for collecting and analyzing information related to criminal investigations.
For example, there are forensic scientists who specialize in everything from DNA and botany to dentistry and tool marks.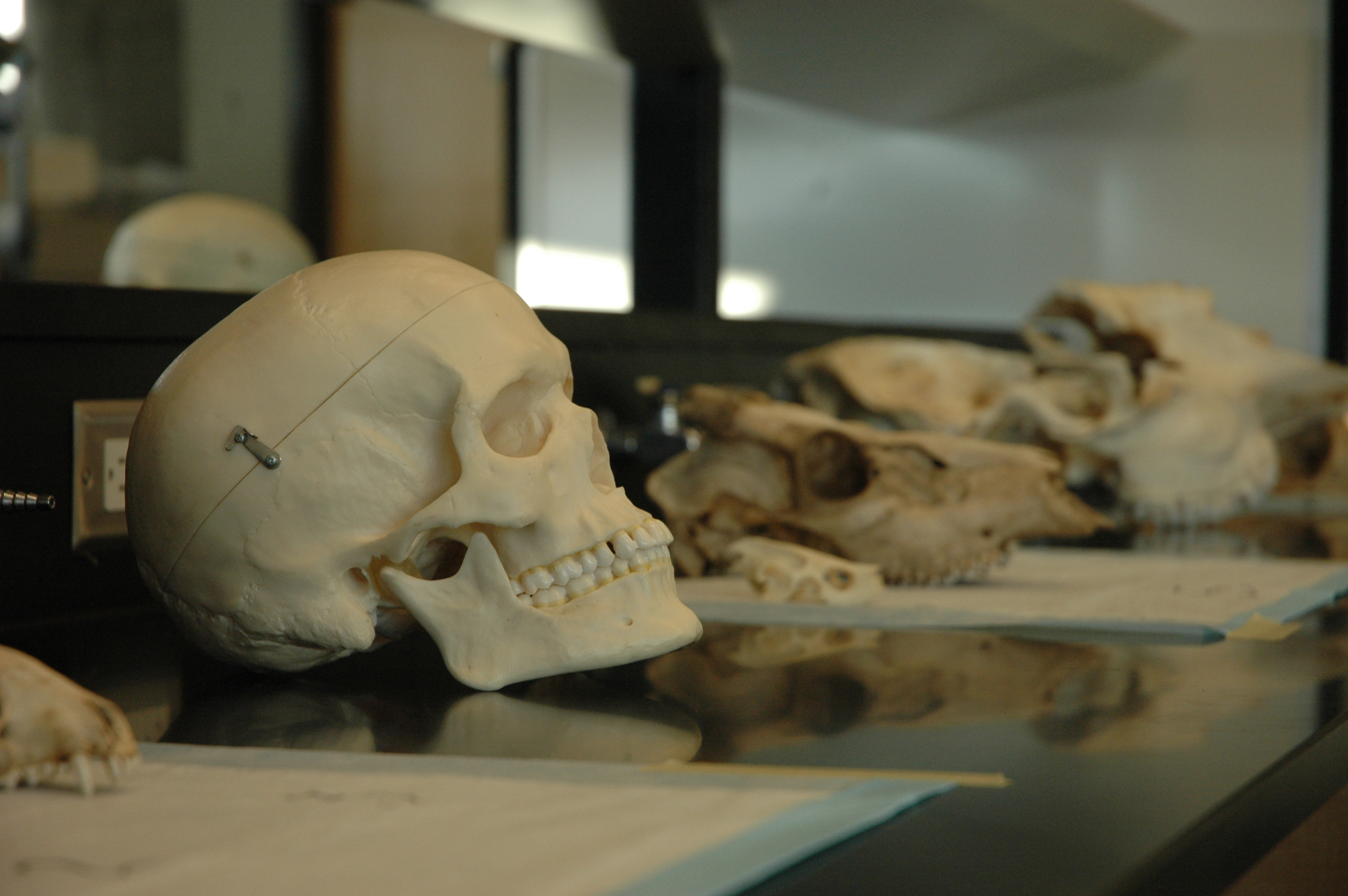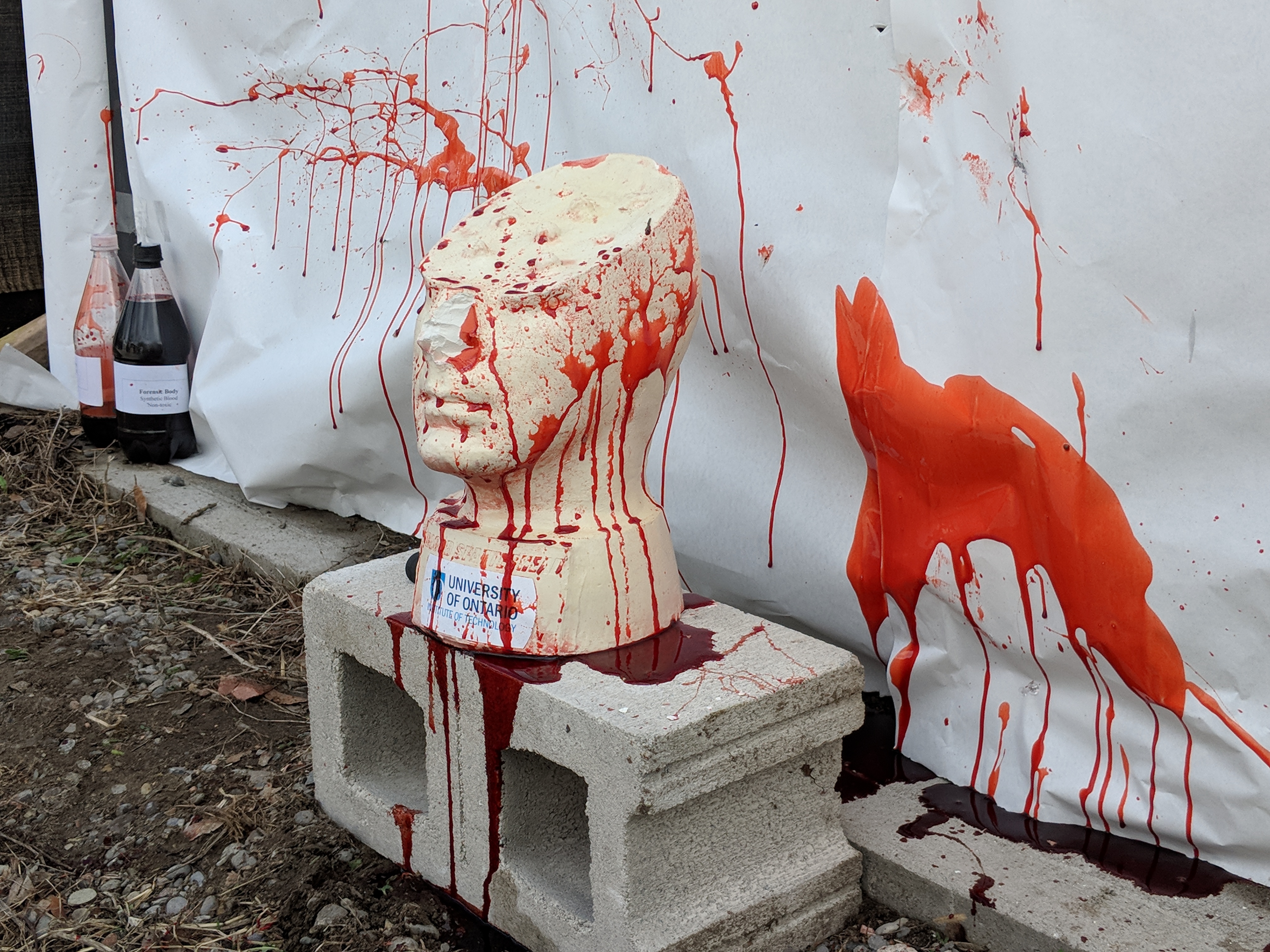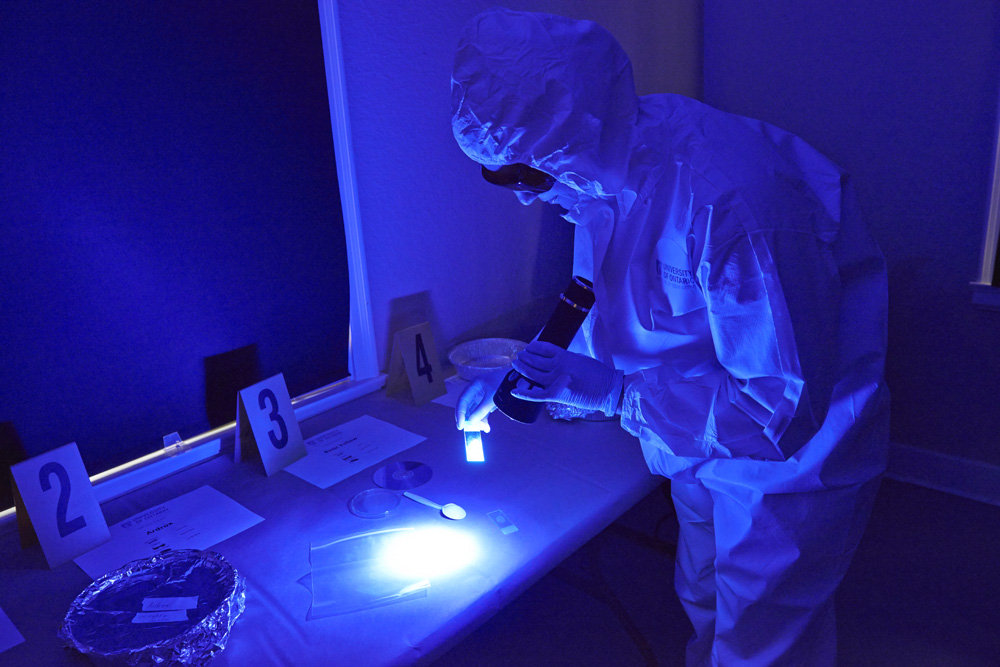 Why Study Forensic Science at Ontario Tech University?
Accreditation
The Forensic Science program at Ontario Tech University is accredited by the Forensic Science Education Program Accreditation Commission (FEPAC). This seal of approval is a recognition that our curriculum, labs, faculty, and research have met the rigorous standards set by the American Academy of Forensic Sciences (AAFS). We are one of only two universities in Canada to have this accreditation.
Hands-On Experience
Whether it's conducting experiments in a laboratory, collecting insects in the field, conducting a thorough evaluation of a mock crime scene, or practicing the delivery of expert witness testimony, we firmly believe that students learn best by 'doing'. Our students have many opportunities throughout their education to get hands-on learning in some of our unique learning and research environments.
World-Class Facilities
Our forensic laboratories will take place largely between two locations: a traditional benchtop laboratory and the state of art 'Crime Scene House'.
Leading Technology
Our Crime Scene House and forensic laboratory are equipped with state-of-the-art technology that students have the opportunity to use in various courses in our Forensic Science program. These include a polarized light microscope, a comparison microscope, alternate light sources, chemical enhancement techniques, as well as a new FARO Laser scanner for crime scene reconstruction.
Dedicated Team
We have an award-winning team of instructors, researchers, and technicians who care about our students' academic success. Small classroom sizes ensure that students develop a strong rapport with forensic instructors who help guide students through their time at Ontario Tech University.
Student Success
Our FEPAC accredited curriculum ensures students have the technical foundation to succeed in their future careers. Our program also includes a capstone experience that will teach students how to write a cover letter and résumé, how to present their research, how to give a job interview, and other career-relevant skills. Our Alumni have gone on to have a variety of successes including:
Attending law school
Attending medical school
Teaching or conducting research at a university or college
Working at the Centre of Forensic Sciences
Working in law enforcement