Undergraduate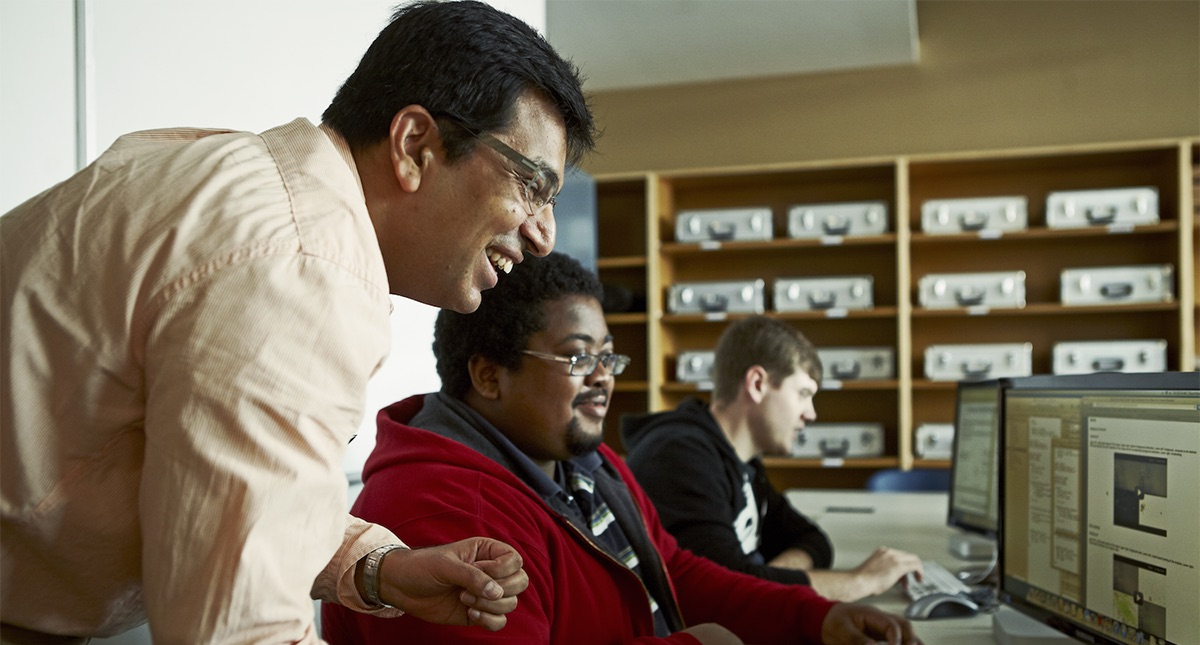 Computer science is the study of software, algorithms and computing. Our program explores a breadth of computing fundamentals, including data structures, graphics, information visualization, human-computer interfaces, software quality, programming, artificial intelligence, databases, data analytics, machine vision and more. 
Pursue your studies in the Honours Computer Science program, or chose to specialize in one of the following areas: 
Program Options
Comprehensive Program

COMPREHENSIVE PROGRAM



Computer Science offers a four-year comprehensive program. The program covers a broad range of fundamental topics in computer science, while at the same time allowing students to choose from a variety of upper-year Computer Science electives.

More information about the Comprehensive Computer Science Program. 

Digital Media Specialization

DIGITAL MEDIA SPECIALIZATION

The Digital Media specialization covers topics such as computer graphics, information visualization, human-computer interaction, machine vision and mobile development. You will study the underlying technologies used in computer games, educational software, mobile devices and other forms of digital media through the science that informs it. This option is especially suitable for students who are directly interested in digital media or a related field. 

More information about the Digital Media program.  

Data Science Specialization

DATA SCIENCE SPECIALIZATION

This specialization is in response to the urgent need for data scientists capable of turning vast quantities of data into insight. You will develop the necessary problem-solving, critical thinking, analytical, computational and communication skills to meet employers' needs. Graduates will be highly sought after in a variety of industries, including health care, finance and business consulting.

More information about the Data Science program.