Why study computer science at Ontario Tech?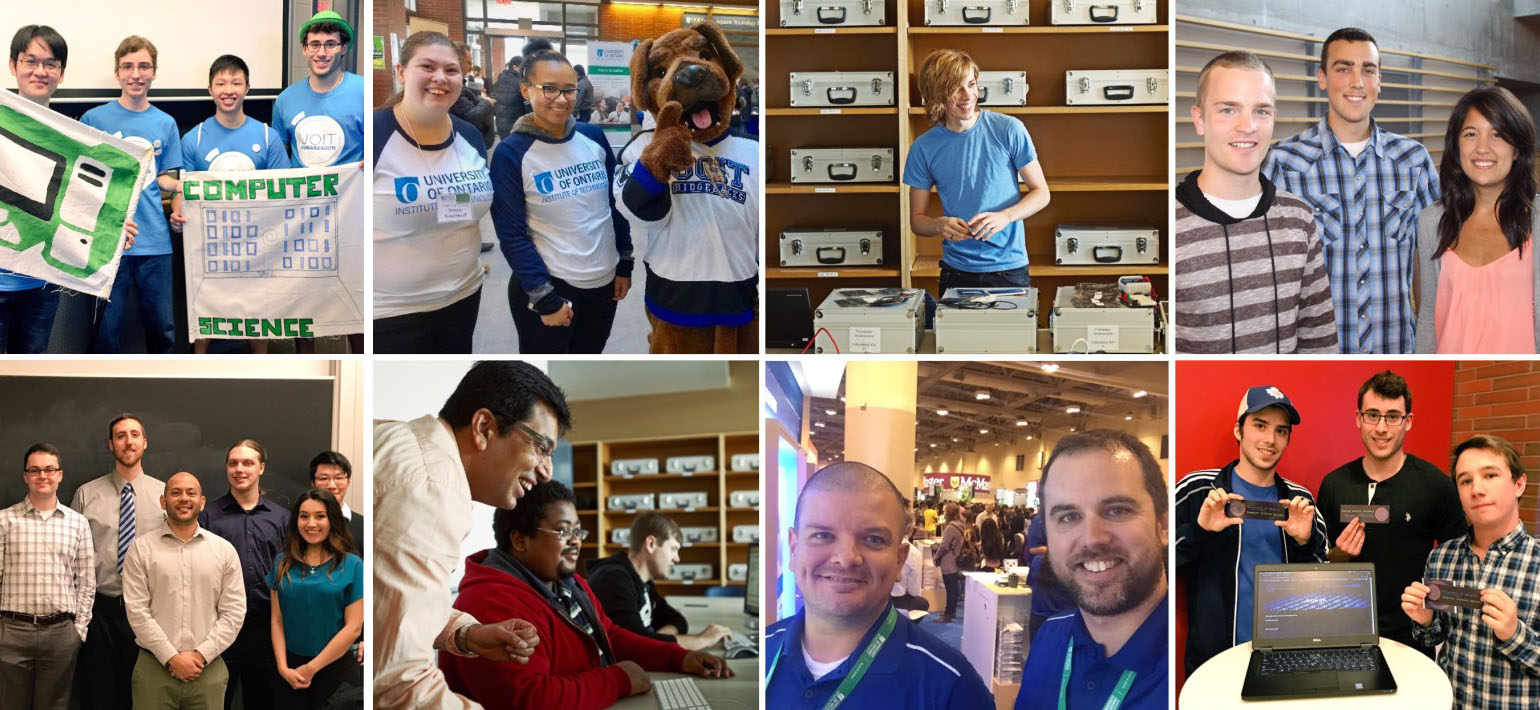 Small class sizes: students will have the opportunity to work closely with our renowned and highly qualified professors and they will get hands on experience by working with innovative technology and in our labs.
Paid research opportunities: Our faculty members maintain active research programs and are always looking to hire promising undergraduate students to work in their research labs. Undergraduate students have many opportunities to gain real research experience by working closely with one or more faculty members and other graduate students. These highly competitive and prestigious undergraduate research positions are fully funded and provide excellent learning opportunities for our undergraduate students.
Responsive faculty: Our faculty cares about your academic success. We understand that students come with a variety of learning styles. What works for one may not work for another. We work hard to ensure all of our students are on the path to success.
Co-op: The five-year co-op option is an excellent way to gain some industry experience during your studies. Co-op are paid positions, which doesn't hurt either.
Interdisciplinarity is a core element of our program: Computer Science is part of the Faculty of Science, which consists of a number of other disciplines, including mathematics, physics, biology, chemistry and forensics. Our students have opportunities to explore these other areas as they work towards their Computer Science degrees. We believe that students who have strong computing skills, as well as working knowledge of one or more of these other disciplines, will complete the program with a well-rounded education and critical skills for the workplace: reasoning, problem solving and communication.
Great location and beautiful campus: We are located just 45 minutes east of Toronto, Ontario with easy public transit access.