Dean's welcome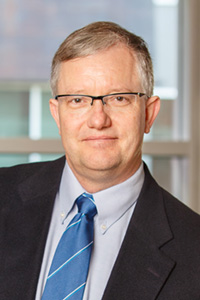 Welcome to the Faculty of Science at Ontario Tech University.
Ours is one of the only universities in the world that, from its inception, has provided an advanced technological learning environment along with a student-centric philosophy and student research opportunities from the undergraduate to the graduate levels. We offer one of the most intensive and comprehensive undergraduate research programs available anywhere, founded on sets of interrelated courses that provide core subject knowledge in the discipline, preparing you for a career or post-degree studies in areas such as medicine or graduate school. Many of our offerings include cutting-edge specialization options, which combine basic disciplinary studies with relevant applications. Minor programs in traditional discipline areas are also available for study in conjunction with each major.
In addition to our four-year honours programs, we offer five-year co-operative education programs as well as five-year Science and Management undergraduate programs, which provide a unique combination of science degrees and business courses. 
Our programs are supported by:
 State-of-the-art laboratories and equipment.
 A technology-enriched learning environment.
 Web-enhanced learning.
 Wireless campus facilities.
With our limited-size lecture classrooms and small-size tutorial and laboratory classes, you get personal attention from all of our professors and staff—the best and brightest minds from around the world who will challenge and inspire you to push your boundaries of thinking and learning.
Recognizing the fact that enhanced learning opportunities can occur outside the classroom and in the research laboratories of its professors, we meld these dual goals by offering summer research assistantships for select students to work in paid positions with their professors.
We invite you to explore all that the Faculty of Science has to offer. We are always happy to arrange for a personal visit to our award-winning campus and we look forward to helping you build your future here at the University of Ontario Institute of Technology!
Regards,
Greg Crawford, BSc, MSc, PhD, MPA
Dean