Foram Patel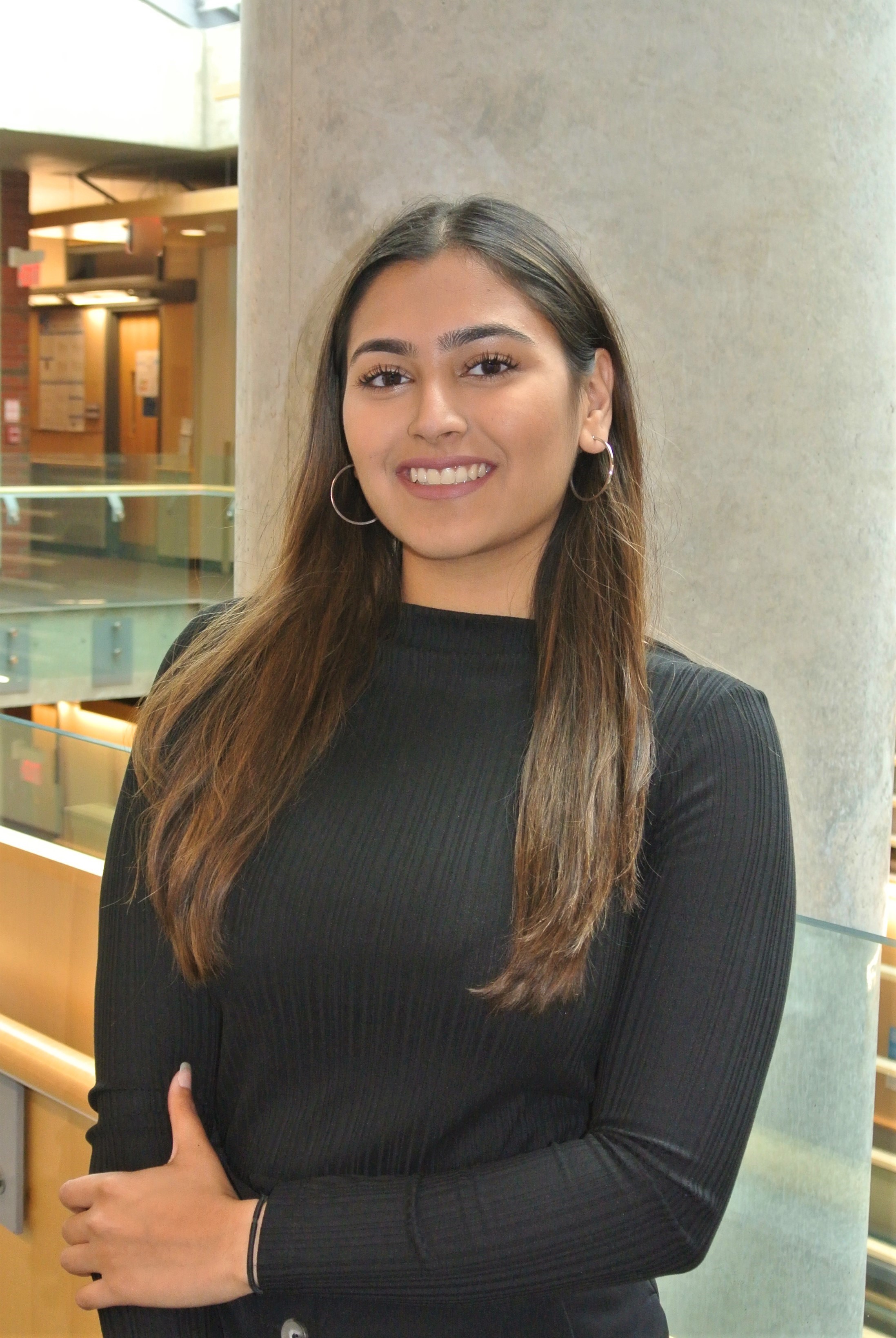 Biological Science Student
Company: Purdue Pharma
Co-op Job Title: Chemist
What motivated you to apply for Co-op?
During the first three years of my undergraduate studies, I really enjoyed being in the lab and was interested in applying my skills in an industry setting. I had also previously heard from fellow peers about how rewarding the co-op experience has been for them, which further encouraged me to apply for co-op.
Can you describe your position in a few sentences?
As a co-op student in the pharmaceutics and analytics department, my role consisted of daily routine work including maintenance and calibrating formulation and analytical equipment. In addition, I had the opportunity to work with the formulation and analytical scientists on the formulation and development of test methods. I contributed by initiating stability testing as per the stability protocol for various dosage forms. While working with the formulation scientists, I was able to package clinical samples as per ICH guidelines for clinical trials.
Did you receive training to perform your duties? Please Explain.
Yes, I was provided with thorough training on all tasks and handling of equipment throughout my co-op placement. SOPS were available for me to read and understand prior to the use of analytical equipment. As well, I also received hands-on training from analytical chemists to perform my duties to ensure successful operation.
What was your work atmosphere like? (flexibility, formality, team centric, supportive)
The workplace atmosphere at Purdue was very positive. The entire team within my department, as well as the whole of Purdue, were extremely supportive. That made it very easy for me to communicate with everyone and allowed me to feel as though I was accepted into their community.
What new skills were you able to learn/develop during your co-op placement?
My experience in a co-op placement has allowed me to develop both technical and soft skills. I had the chance to develop my technical skills by familiarizing myself with pharmaceutical analytical equipment such as HPLC, UV and automated dissolution equipment. More importantly, I was able to improve my communication skills which gave me the confidence to carry forward independently with any tasks I was provided.
How did your experience compare with your expectations?
My expectations from the co-op program were to gain industry experience and develop laboratory skills. While I was able to accomplish both of those things, I have also learned a lot more about myself and my capabilities within a work-place environment. I can now draw from my experiences at the co-op to find success in various settings of my life, be it in school or another workplace.
What was your proudest moment?
My proudest moment was being able to independently run dissolution tests without any supervision. The training process for running a dissolution test had been quite overwhelming since I had no previous experience. Initially, I ran into problems using the equipment and software. However, I was able to communicate effectively with my co-workers and troubleshoot the equipment. Having learned from my previous mistakes, I was proud to then be able to complete all testing efficiently.
What advice would you offer to current students thinking about pursuing co-op?
My advice to current students thinking about pursuing co-op is to consult with co-op advisors and attend resume and interview sessions offered by the university. I received tremendous help and it made me less nervous during the application process. When applying, research the company to understand what they value and how you can contribute to their work environment. Most importantly, you are there to learn so go with an inquisitive mind and ask questions whenever possible. In my experience, asking questions is what allowed me to grow.