Adaobi Obua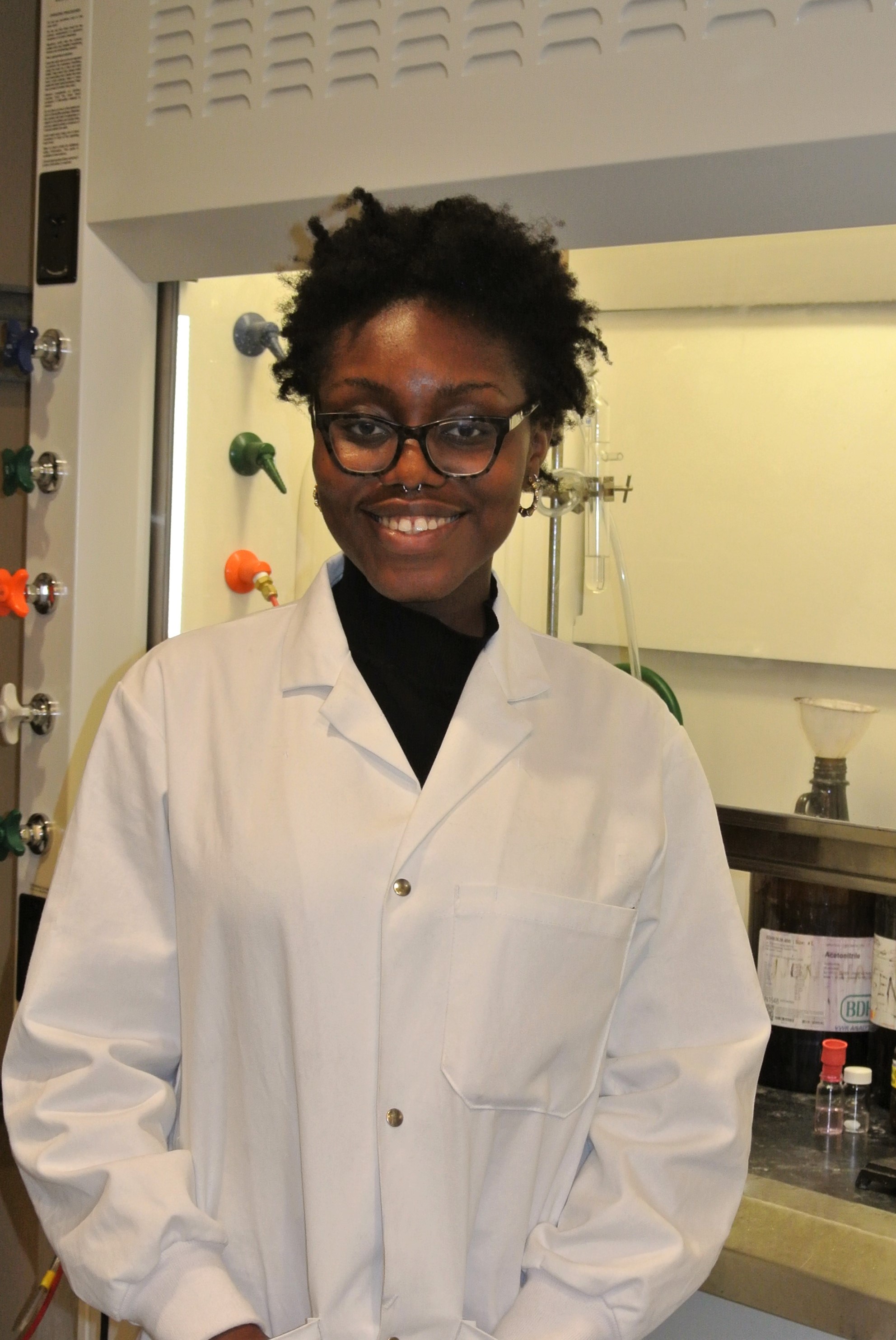 Pharmaceutical Chemistry Student
Company: Lanxess Canada
Co-op Job Title: Research and Development Student (12-month placement)
What motivated you to apply for Co-op?
I wanted to experience working in a research lab outside of the university setting. I also wanted experience working in different fields of chemistry not yet explored at school.
Can you describe your position in a few sentences?
I worked in a research and development lab of a lubrication company alongside other chemists. Day to day activities involved the synthesis of lubricants such as detergents and grease and testing products based on international standards.
Did you receive training to perform your duties? Please Explain.
The training was provided at the beginning of my co-op for approximately a week covering health and safety, lab practice and emergency protocols at work. On-going training also happened in the lab before using any new instrument or technique. Additional training such as first aid, CPR were also offered throughout the year.
What was your work atmosphere like? (flexibility, formality, team centric, supportive)
The atmosphere at my co-op was fairly flexible. The dress code for co-op students was casual (but safe for the lab). Working hours were regular. The lab staff was very close and we had many extracurricular activities with other office and plant staff.
What new skills were you able to learn/develop during your co-op placement?
I have learnt how to use many industry-standard testing instruments for lubricants. I have also learnt about the formulation and improvement of lubrication products according to application specifications.I am more confident about working in a lab and presenting my results to colleagues and others.
How did your experience compare with your expectations?
My experience surpassed my expectations for co-op. I learnt a lot and built strong relationships with my friends at work.
What was your proudest moment? 
Co-op students were sometimes asked to lead projects in the lab, which meant we had to independently plan and strategize how to complete the task. Anytime I had successfully finished a big project was a proud moment for me.
What advice would you offer to current students thinking about pursuing co-op?
Co-op is one of the best experiences I have had at university and I strongly advise anyone interested to keep looking. Think outside the box and be open to going to different sectors of the chemical industry. Regularly check the student life portal for postings and contact companies that you have applied for jobs to show your interest.