Clyve Widjaya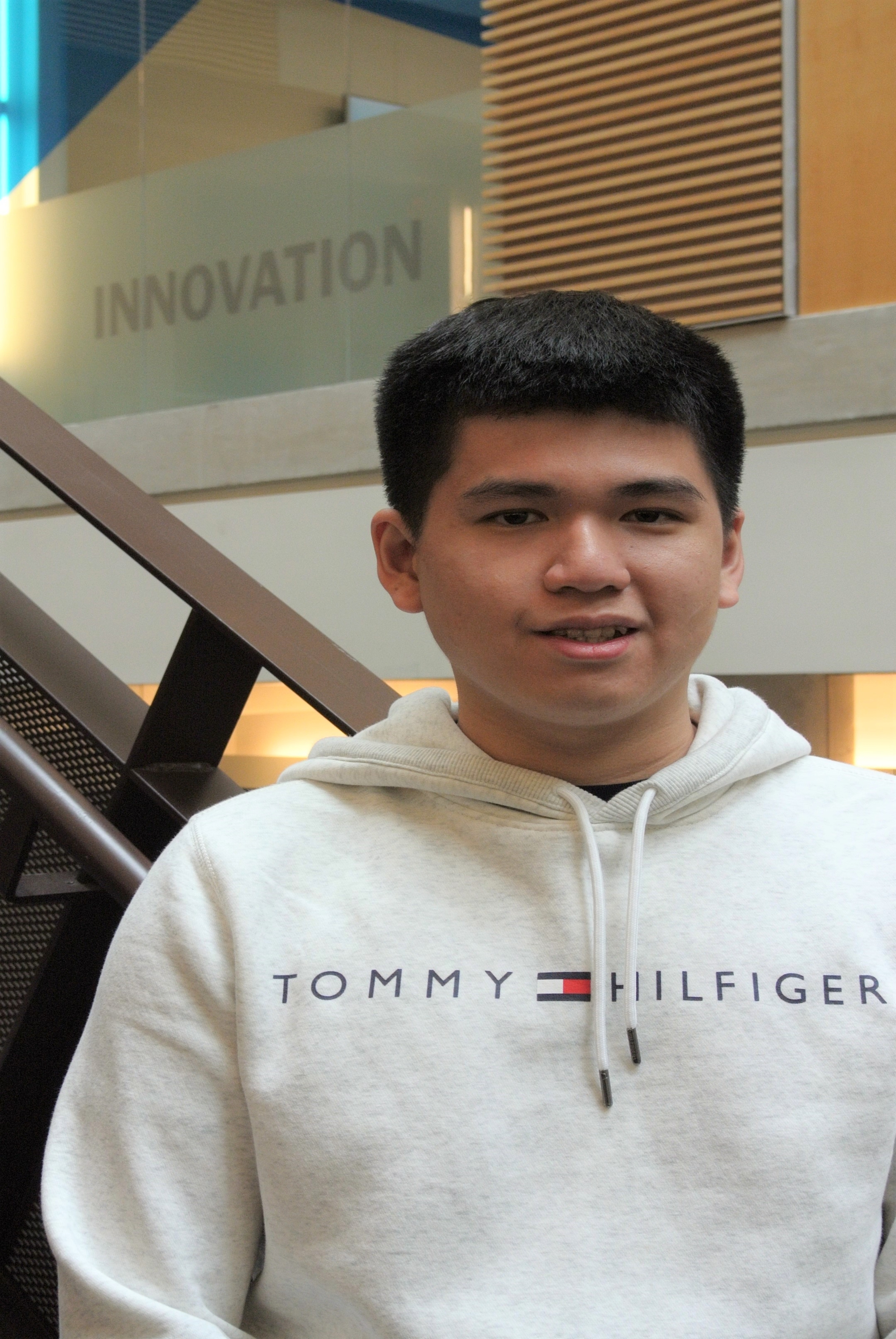 Computer Science Student
Company: TradeRev
Co-op Job Title: Software Developer Co-op
What motivated you to apply for Co-op?
When I decided to study in Canada, one of my goals was to get a job that matched with what I studied in university after I graduate. Now as an international student, I do not have any Canadian working experience, so, I was thinking how can I get a job if I don't have any experience? After I heard about the co-op opportunity, I immediately thought, "I have to take it as this is a very good time to get experiences to know exactly what I have been studying in university and get to know how my work environment will be in the technology industry."
Can you describe your position in a few sentences?
I joined TradeRev as a Software Developer Co-op, and I worked in one of the teams that focused on the financial side of their platform. It was nice that co-ops that worked there got to work on the production code and we worked as if we were full-time staff.  We really needed to pay attention to our code quality, because we did not want to introduce more bugs to the production environment.
Did you receive training to perform your duties? Please Explain.
TradeRev has a lot of training available for individuals or teams. For individual training, there were many training resources that we could enroll in for free. As for the team training, they have a lot of training sessions with the goal of improving our teamwork skills and to improve the team's velocity.
What was your work atmosphere like? (flexibility, formality, team-centric, supportive)
When I did my co-op, I really enjoyed my time working there. Everyone was super helpful and supportive. In my team, we also covered a lot of each other's work if someone could not complete the task for the sprint. It was nice to have them because not everyone wants to help others when their own work is done.
What new skills were you able to learn/develop during your co-op placement?
I learned both soft and hard skills. I learned how to be a good employee, learned not to delay any work when there is time, improve my teamwork skills, punctuality and also my problem-solving skills. For the hard skills,  I learned how to code cleaner than before, improved my thinking for algorithms, and basically realized that everything I have learned in university is the basics of everything.  I am glad that the university laid a good foundation for me, that I can easily build on more knowledge on top of the foundation I learned at Ontario Tech University.
How did your experience compare with your expectations?
It is a bit different to what I have thought my co-op would be in terms of what I will be working on. I thought that a co-op would work on a separate project that does not really impact the product itself, and it turns out that I worked on their live code, which made me pay more attention to my work quality.
What was your proudest moment? 
My proudest moment was when I had to find the reason for a discrepancy between the newly launched financial microservice database and what the accounting department had documented manually. It was pretty hard to find since no one knew what was causing the discrepancy, but after a couple of days, I found the discrepancy, fixed what was causing it, and fixed the bad data. This helped the company have accurate income reporting to its parent company for 2019.
What advice would you offer to current students thinking about pursuing co-op?
For any students, especially international students that are thinking to take the co-op program, take this opportunity while you are still in university. I guarantee that you will not regret taking this opportunity once you graduate.